Aliza Bancoff, Founder and Director
Aliza is the Founder and Director of International Breastfeeding Institute. She began the development of this program after many years as the director of Main Line Doulas, a unique doula practice working with only the most elite doulas located in Philadelphia, Pennsylvania and International Doula Institute, a worldwide doula training program. International Doula Institute was created out of a need to train doulas to practice at the very highest level. Aliza was not satisfied with the status quo, and it's her goal to raise the bar for the next generation of competent, caring doula care in the United States, Europe and beyond through the training's of International Doula Institute. Aliza was the head of curriculum development for four online schools before founding IDI. Aliza's passion for helping families meet their breastfeeding goals as a doula, led to her desire to bring on more professionals to develop a program specializing in breastfeeding support. In the fall of 2017, International Breastfeeding Institute was founded. Aliza brings her vast experience working with clients as a doula and breastfeeding counselor in the field and very unique experience managing a large doula team that provides thousands of hours of care monthly, along with her experience in curriculum development. It is truly her passion to help those who want to become a breastfeeding counselor. These three very specific sets of skills have come together to bring you the International Breastfeeding Institute.
---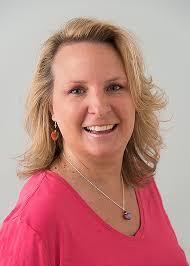 Donna Sinnott, BBA, IBCLC , Instructor
My name is Donna Sinnott, IBCLC, and I am proud to say I have over 25 years experience counseling nursing mothers. When my daughter was born in 1992, I had an amazing birth experience supported by certified nurse midwives, but breastfeeding was a challenge I was not prepared for.  After struggling for days, my wonderful husband Paul chimed in and said we should go to see a Lactation Consultant. After sixty minutes of enlightening education and empowering support with her, I went on to successfully breastfeed two children – my daughter Cori and my son Kyle.
When Kyle was six months old, I started out as a Certified Breastfeeding Counselor, also working as a labor and postpartum doula, and then spun my love for helping moms into the highest certification in lactation, the IBCLC, an Internationally Board Certified Lactation Consultant. In addition to teaching this course, I work full time in a hospital with a 92% breastfeeding initiation rate and I estimate I have helped over 20,000 moms and babies in my career.  I love to teach and I will be with you all along the way and provide you with the tools needed to complete this course and make a difference in the lives of others.
---

---
---
---