Are you passionate about breastfeeding and dream of helping others meet their breastfeeding goals, providing incredibly important support to the mom and her partner as she welcomes her baby? You are in the right place. We are here to support you on your journey toward supporting moms and babies!
Our coursework is unique as it focuses on counseling and communication skills.
It can be taken as a stand alone course or bundled with the doula courses at International Doula Institute.
It is an excellent course for anyone desiring a stand alone credential in counseling, for an individual aspiring to become an IBCLC needing contact hours towards sitting the exam and for a current IBCLC looking to update one's counseling and clinical skills to support the dyads you already serve. 
Call now 484-278-1648 or join the mailing list for access to discounts and special bonuses!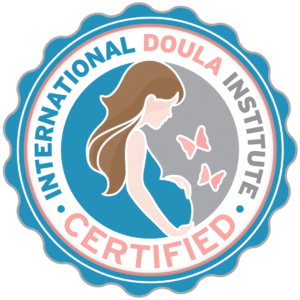 Take a nice deep slow breath now, let your excitement flow, you're about to birth your new self…
Want to actually see the online learning portal and what you get?
Give us a call now for a personal tour. 484-278-1648
When you earn your certification, you gain an esteemed credential.
You will be able to put the credentials CBC next to your name as soon as you are awarded certification.
Our Core Course offers 40 L CERPS (Continuing Education Recognition Points). Comprehensive education in human lactation and breastfeeding is a vital part of preparing to become an IBCLC.  IBCLC stands for International Board Certified Lactation Consultant which is the highest credential in lactation. An IBCLC designation is received through health science and lactation-specific coursework, clinical hours plus an exam to become an IBCLC. Becoming a CBC, Certified Breastfeeding Counselor, through this coursework offers you the title of CBC in addition to 40 CERPS, which will help on the road to becoming and IBCLC if you choose. This coursework can be applied to initial certification or re-certification. More information about the pathways to becoming an IBCLC are found at www.iblce.org.
Re-imagine your future.
Earn your certification this year.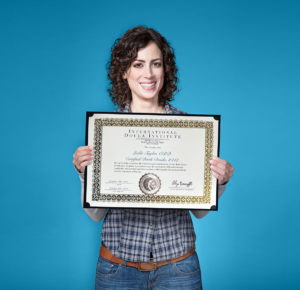 Want to offer enlightening education and empowering support?
Jump in doing what you love, supporting moms and babies.
We make it easy. Do not pass up this opportunity. You will be able to start your new career this year! IBI's go at your own pace training allows YOU to call the shots. You decide how fast or how slow it takes you to start working as a breastfeeding counselor.
Please navigate through the website to learn more and apply now.
Have questions? Email us at info@internationaldoulainstitute.com or call us at 484-278-1648